Visitors and Postal Adress:
ROTOP Pharmaka GmbH
Bautzner Landstr. 400
01328 Dresden
GERMANY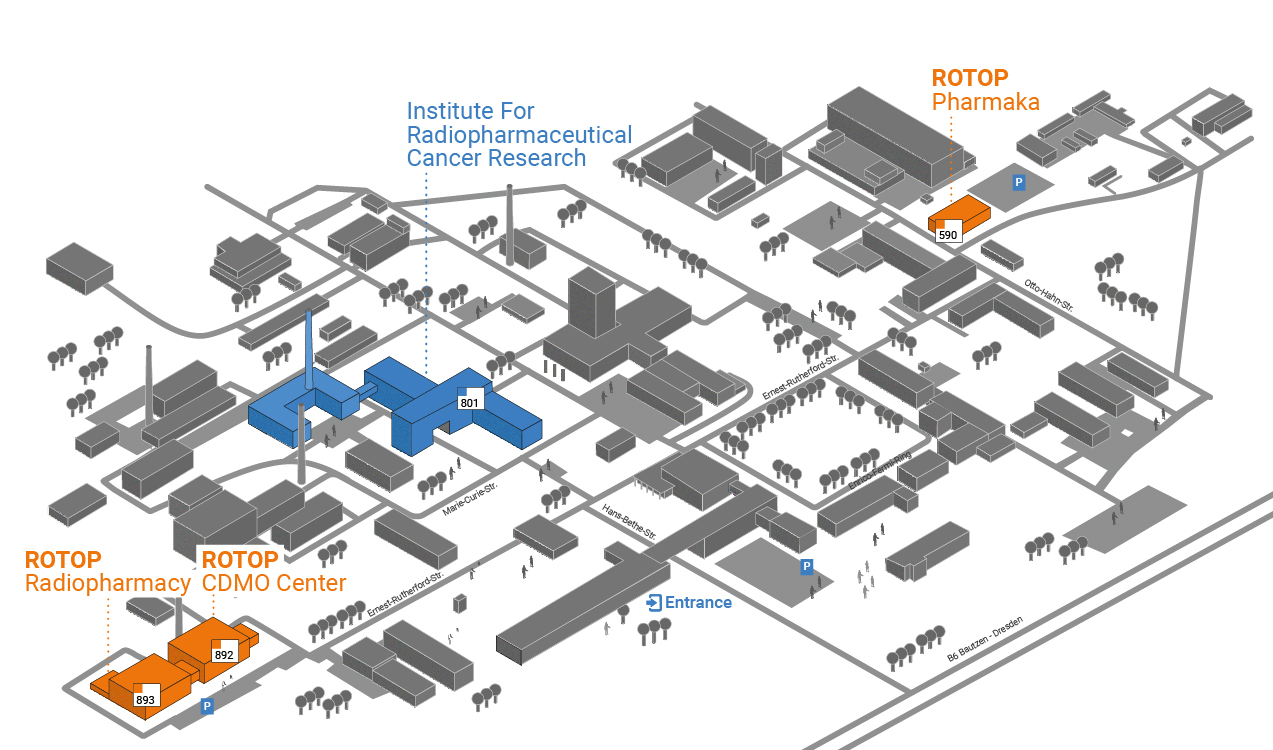 You can reach our site via different airports, e.g. Dresden International (DRS) or Leipzig (LEJ). If you arrive at Berlin Airport (BER) use autobahn A13, via Prague (PRG) use E55 and autobahn A17. A green alternative is to travel by train. We are located on the premises of the Helmholtz-Zentrum Dresden-Rossendorf. In order to enter or drive on the premises, you will need to register at the front desk. Please allow 5-10 minutes for each visit and keep your ID card ready.
Note: The map is an embedding of Google Maps. Our company assumes no liability for the data handling and processing of your personal data by Google. The Google LCC Terms of Use and Privacy Policy apply.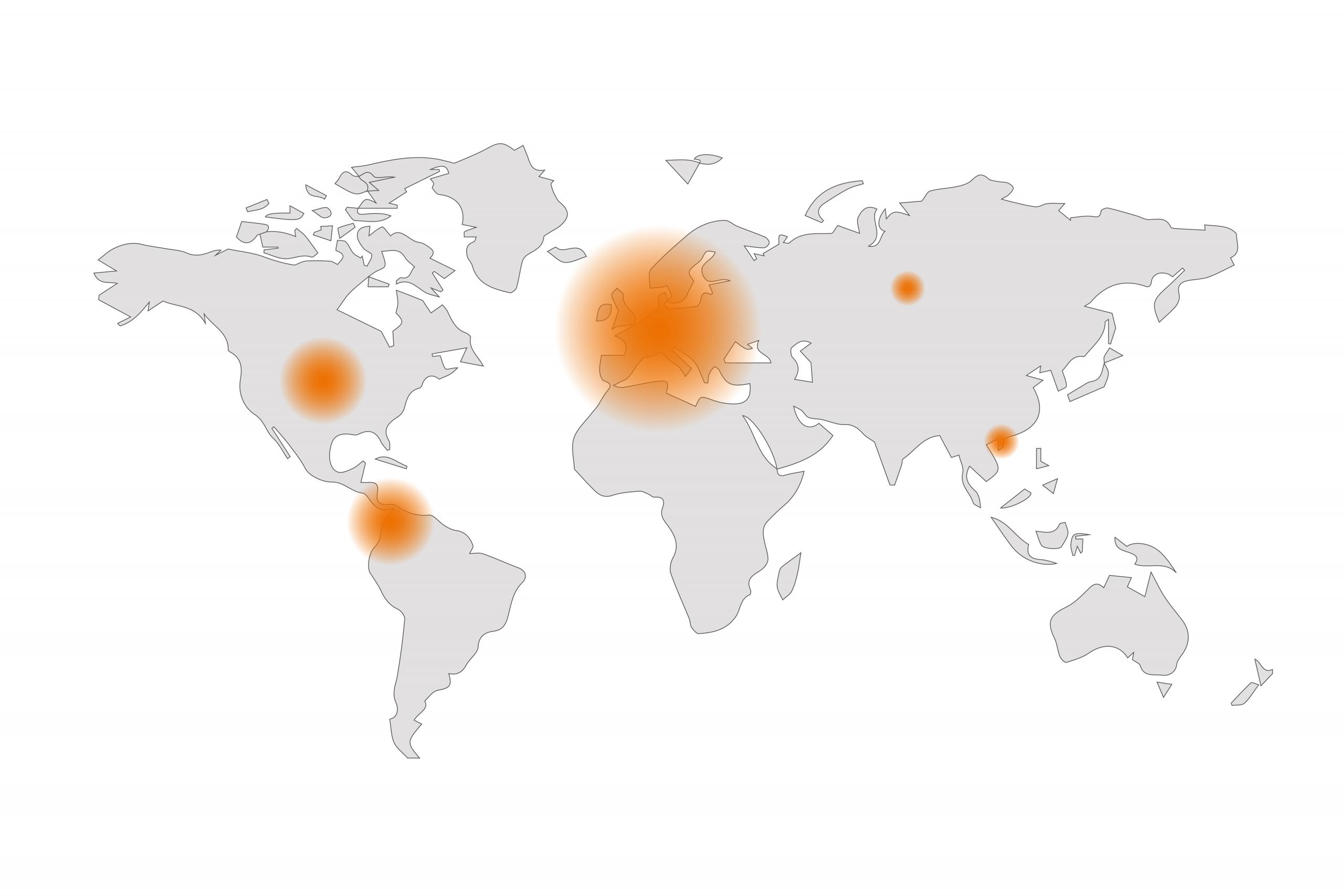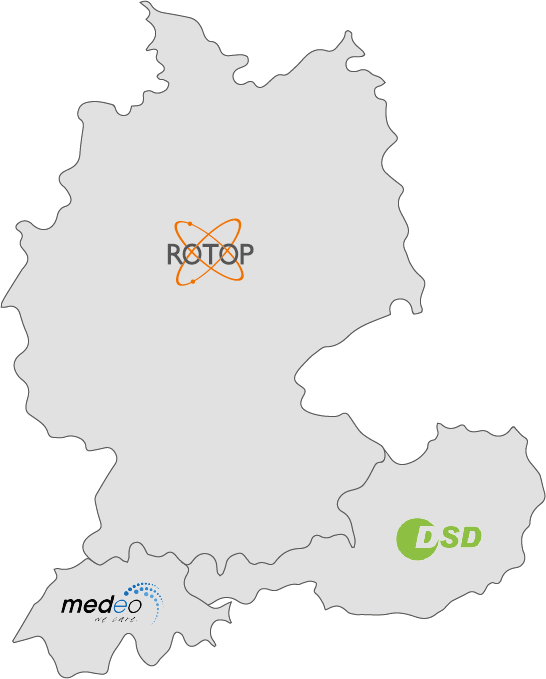 Germany / Austria / Switzerland

By reporting adverse drug reactions (ADRs), including suspected cases, you can help provide more information on the safety of this medicine. Please contact our Pharmacovigilance Department: pharmacovigilance@rotop-pharmaka.com